No Matter Where You Are, Find A Business Near You
Supporting local services enriches the Denver community, fostering local employment and ensuring high-quality services. Opting for services within Denver, Colorado means you're placing trust in your community. CityLocal Services bridges the gap between service providers and seekers, fostering connections in Denver. If you're a service provider in Denver, join us to drive more clientele your way, amplify your online presence, or even revamp your website for the modern era. Dive into our
Local Services Resource page
to unearth tools designed for your growth.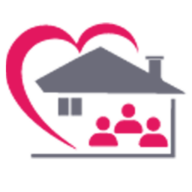 ACASA Senior Care Denver
📍 999 18th St, Denver, CO 80202
www.denver.acasaseniorcare.com
✅ CityLocal Services Trusted Business
ACASA Senior Care is a reputable Senior Caregiver Agency in Denver, offering a wide range of in-home care services for seniors. Their services include medication management reminders, wellness checks, companionship, personal care, meal preparation, transportation assistance, light housekeeping, and specialized care for individuals with dementia and cognitive impairments. ACASA Senior Care is committed to providing exceptional care and ensuring the safety and well-being of their clients. With a team of highly trained and compassionate caregivers, they strive to meet the unique needs of each individual they serve. Contact ACASA Senior Care today to learn more about their services or schedule an in-home assessment for your loved one.