No Matter Where You Are, Find A Business Near You
Supporting local services enriches the Lake Worth community, fostering local employment and ensuring high-quality services. Opting for services within Lake Worth, Florida means you're placing trust in your community. CityLocal Services bridges the gap between service providers and seekers, fostering connections in Lake Worth. If you're a service provider in Lake Worth, join us to drive more clientele your way, amplify your online presence, or even revamp your website for the modern era. Dive into our
Local Services Resource page
to unearth tools designed for your growth.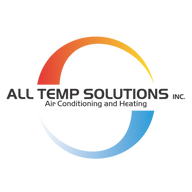 All Temp Solutions Inc
📍 7840 Oakmont Dr, Lake Worth, FL 33467
alltempsolutionsinc.com
All Temp Solutions Inc is a trusted provider of air conditioning and other HVAC services in Lake Worth, Florida. They offer maintenance plans, air conditioner repair, electric pool heaters, indoor air quality services, and dryer duct cleaning. The company prides itself on providing quality services to ensure customer satisfaction and peace of mind. They have a customer-centered approach and focus on the needs of their clients to ensure efficient operation and maximum performance of their HVAC systems. All Temp Solutions offers benefits to their customers such as free service calls with repairs, discounts on repair services, prevention of costly repairs and breakdowns, extended system life through regular maintenance, and experienced technicians for tune-ups. They have received positive feedback from satisfied customers who appreciate the professionalism and reliability of their team.