No Matter Where You Are, Find A Business Near You
Supporting local services enriches the Pueblo community, fostering local employment and ensuring high-quality services. Opting for services within Pueblo, Colorado means you're placing trust in your community. CityLocal Services bridges the gap between service providers and seekers, fostering connections in Pueblo. If you're a service provider in Pueblo, join us to drive more clientele your way, amplify your online presence, or even revamp your website for the modern era. Dive into our
Local Services Resource page
to unearth tools designed for your growth.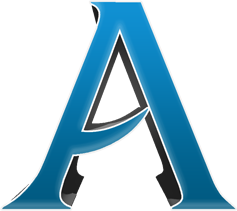 Armstrong Air Colorado
Pueblo, CO
armstrongaircolorado.com
✅ CityLocal Services Trusted Business
Armstrong Air Colorado is a reputable HVAC installation and repair company that has been serving customers since 1928. With a focus on quality and durability, Armstrong Air Colorado is a trusted manufacturer of air conditioning systems in Colorado Springs. They offer a wide range of energy-efficient AC units that are designed to meet the unique needs of their clients. Whether you are a homeowner or a business owner, Armstrong Air Colorado has the expertise and products to provide reliable and efficient cooling solutions for your property.
What sets Armstrong Air Colorado apart is their customer-first approach and commitment to ongoing support. They work closely with HVAC businesses, offering professional guidance and support to ensure that their products consistently operate at peak performance. Additionally, Armstrong Air Colorado provides dealer opportunities for those interested in becoming part of their team.
If you are in need of air conditioning equipment in Colorado Springs or are looking to partner with a trusted HVAC manufacturer, look no further than Armstrong Air Colorado. Contact them today to learn more about their products and services or to inquire about becoming a dealer.