No Matter Where You Are, Find A Business Near You
Supporting local services enriches the Manchester community, fostering local employment and ensuring high-quality services. Opting for services within Manchester, New Hampshire means you're placing trust in your community. CityLocal Services bridges the gap between service providers and seekers, fostering connections in Manchester. If you're a service provider in Manchester, join us to drive more clientele your way, amplify your online presence, or even revamp your website for the modern era. Dive into our
Local Services Resource page
to unearth tools designed for your growth.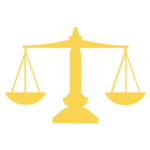 Bouchard, Kleinman & Wright, P.A.
📍 799 Mammoth Rd, Manchester, NH 03104
bkwlawyers.com
Bouchard, Kleinman and Wright, P.A. is a law firm based in Manchester, New Hampshire that offers personalized legal services to individuals, families, and businesses. With over 100 years of collective experience, their team of attorneys provides assistance in various practice areas including personal injury, insurance claims, workers' compensation, auto accidents, wills and trusts, and property law. The firm aims to provide exceptional client service and takes a collaborative and holistic approach to finding creative solutions for their clients. They have additional offices located in Brentwood, New Hampshire.