No Matter Where You Are, Find A Business Near You
Supporting local services enriches the Greeley community, fostering local employment and ensuring high-quality services. Opting for services within Greeley, Colorado means you're placing trust in your community. CityLocal Services bridges the gap between service providers and seekers, fostering connections in Greeley. If you're a service provider in Greeley, join us to drive more clientele your way, amplify your online presence, or even revamp your website for the modern era. Dive into our
Local Services Resource page
to unearth tools designed for your growth.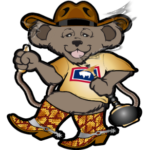 Bear Necessities Smoke Shop – Greeley
📍 1506 8th Ave, Greeley, CO 80631
bearnecessitiessmokeshops.com
✅ CityLocal Services Trusted Business
Bear Necessities Smoke Shops is a locally owned and operated smoke shop and head store with multiple locations in Greeley, Loveland, Johnstown, and Cheyenne. They offer a wide range of products including glass pipes, silicone pipes, bongs, hookahs, Kratom, tobacco, vape products, CBD products, and more. With a commitment to customer satisfaction, Bear Necessities Smoke Shops provides knowledgeable staff who are dedicated to helping customers find the right products for their needs. Whether you're an experienced smoker or new to the scene, Bear Necessities Smoke Shops aims to be your go-to destination for all your smoking needs.