No Matter Where You Are, Find A Business Near You
Supporting local services enriches the West Babylon community, fostering local employment and ensuring high-quality services. Opting for services within West Babylon, New York means you're placing trust in your community. CityLocal Services bridges the gap between service providers and seekers, fostering connections in West Babylon. If you're a service provider in West Babylon, join us to drive more clientele your way, amplify your online presence, or even revamp your website for the modern era. Dive into our
Local Services Resource page
to unearth tools designed for your growth.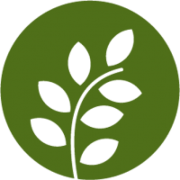 East Neck Nursing & Rehabilitation Center
📍 134 Great East Neck Rd, West Babylon, NY 11704
ennrc.com
The East Neck nursing home and rehabilitation center in West Babylon, New York offers a range of services to help people of all ages recover from injuries and conditions. They provide 24-hour nursing care, rehabilitation, and long-term care. The facility features newly renovated private rooms, a coffee house, and beautiful grounds. Their goal is to enhance your health on every level by offering groundbreaking treatment plans and a nurturing environment. The team at East Neck Nursing Home and Rehabilitation Center is dedicated to helping you regain your independence and return to the activities that bring you joy.